Making money from home is easier than you think. maxbelchenko / Shutterstock.com Whether you're between jobs, a
Making money from home is easier than you think.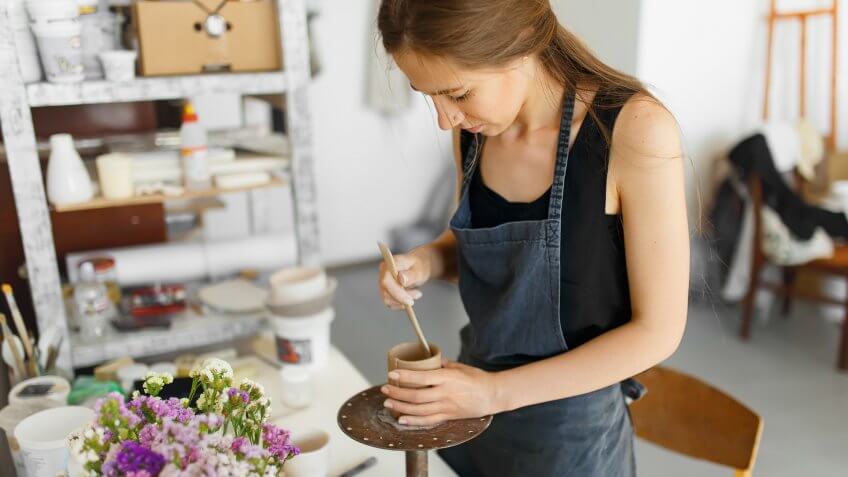 maxbelchenko / Shutterstock.com
Whether you're between jobs, a stay-at-home parent or just want to make some extra money without leaving the house, these work-from-home jobs can boost your income, helping you make ends meet, pay down debt or reach savings goals.
Legitimate work-from-home jobs do exist, but beware of scams that require you to pay upfront for the chance to earn extra money.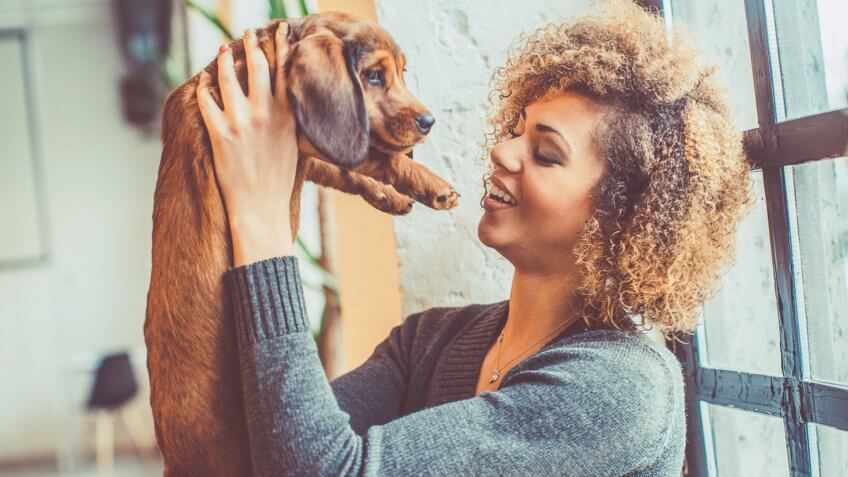 StudioThreeDots / Getty Images
1. Pet Sit
If you love animals, getting paid to watch other people's pets is a dream job.
Sites like Rover connect pet sitters with pet owners. You'll need to set up a profile explaining why you'd be a great pet sitter, but once you're approved, you can set your own rates and hours. You could earn up to $1,000 per month, according to Rover.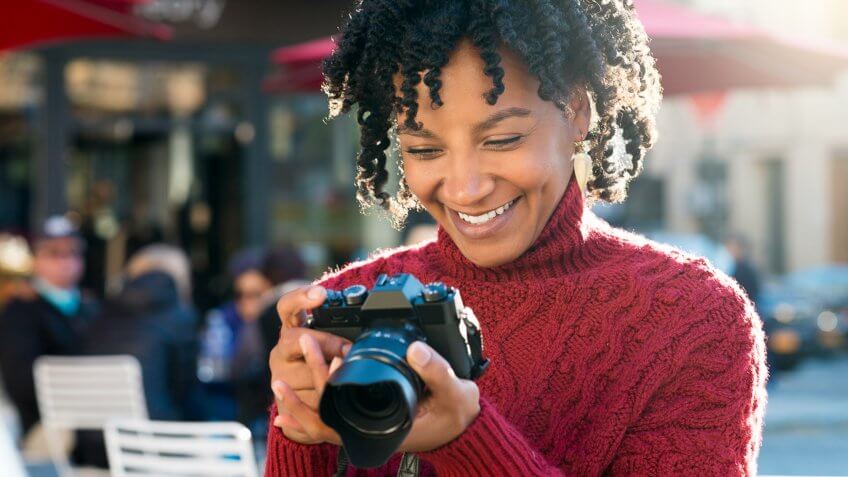 2. Sell Stock Photographs
If you have a knack for capturing the perfect shot, you could turn those pictures into extra money. Sites like Shutterstock, Fotolia and Adobe Stock enable users to upload images and get paid when people purchase them.
You'll receive a fraction of the sales price — and a good picture can earn you thousands of dollars if it's downloaded a lot. You must have the exclusive rights to the photos, and you must include signed releases for any recognizable people or private property in the images.
BONNINSTUDIO / Getty Images
3. Transcribe Audio Clips
If you can type quickly and accurately, you can earn money by transcribing audio clips in your free time and turn it into a sweet side hustle. Companies like TranscribeMe! pay about $20 per hour, and top earners can earn $2,200 a month from these work-from-home jobs. If you have a specialized background like medical or legal training, you can earn higher rates.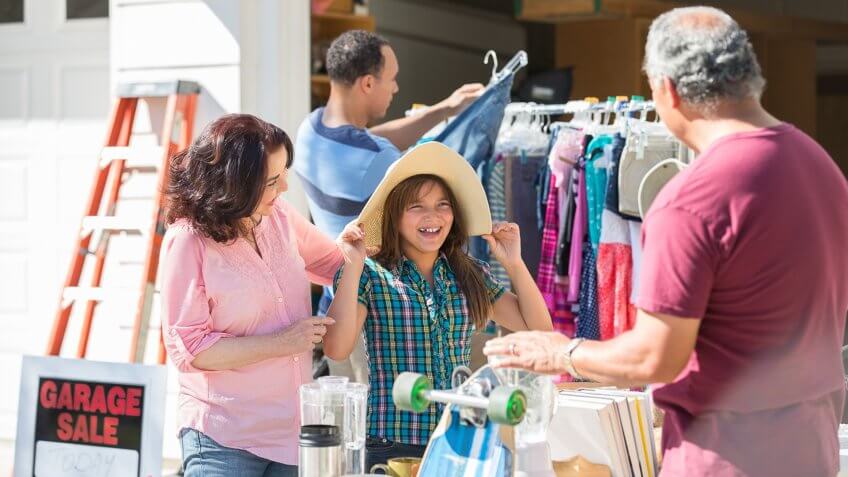 Caiaimage / Sam Edwards / Getty Images
4. Sell Unused Stuff
If you're looking for quick cash, consider selling items around your house, including your CDs, DVDs, games or books on the site Decluttr. Just enter the barcode, and Decluttr will tell you how much they'll pay you for it.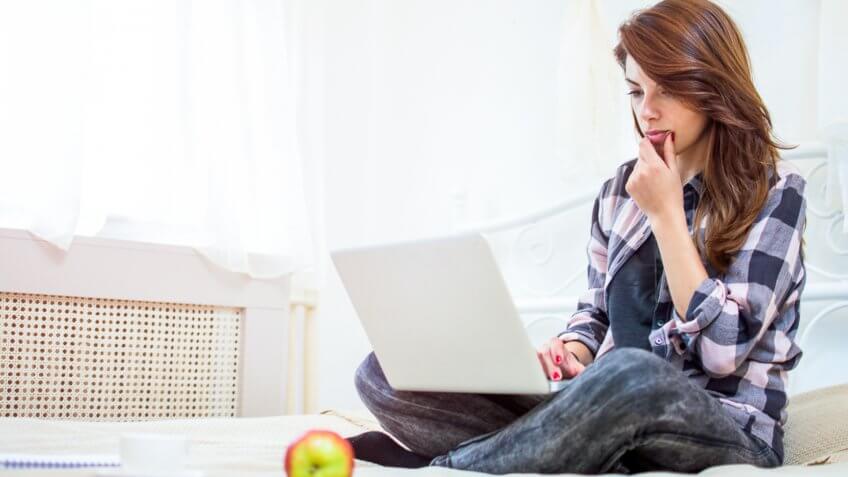 5. Take Paid Surveys Online
Various online websites will pay you for sharing your opinions on a range of topics. For example, e-Rewards is open to anyone older than 13. You'll earn e-Rewards currency for each survey you complete, which you can redeem for gift cards.
Other options include GlobalTestMarket and Harris Poll Online. The amount you make depends on how many paid surveys you're eligible for and how quickly you complete them.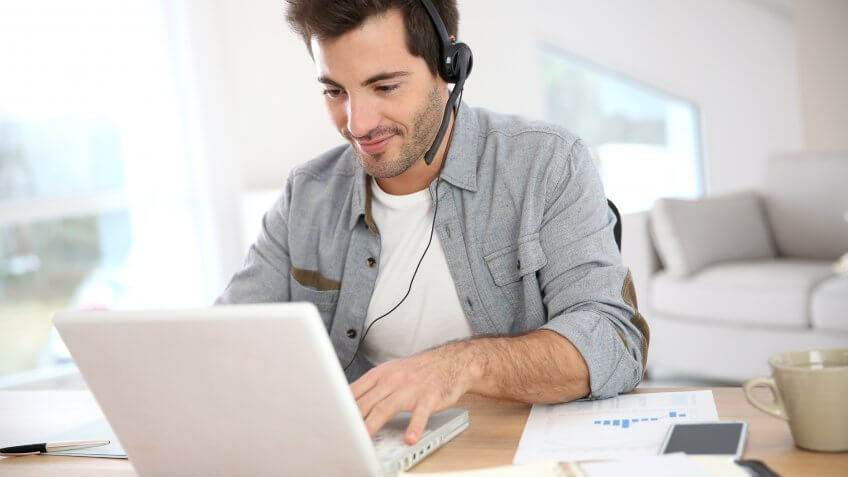 goodluz / Shutterstock.com
6. Become a Remote Sales Agent
If you have a smooth voice and like talking to customers, sign up as a sales agent. You'll take calls like you would in a physical call center, but some sales agent positions are remote jobs.
For example, you can sign up with the company LiveOps to take calls for 30-minute blocks. First, you must apply, be accepted and complete a company training course, which takes about two weeks. Depending on the job, you could be paid an average of 25 cents per minute and/or commission, and receive incentives for selling certain products.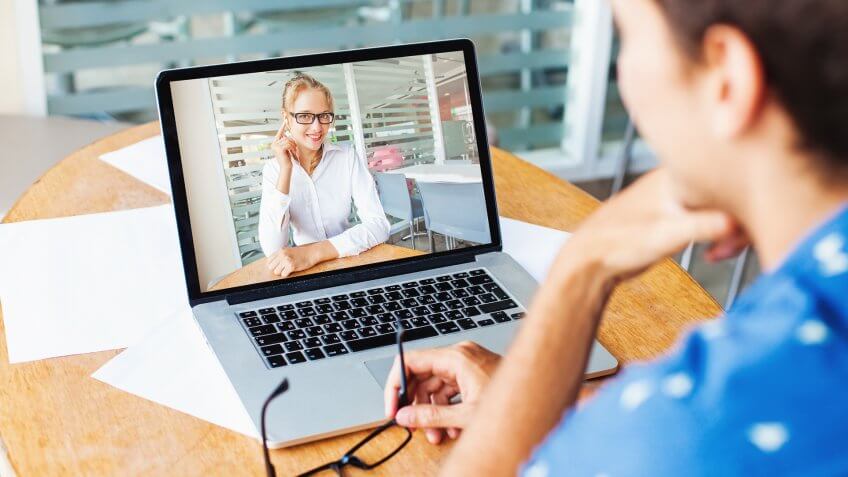 Mila Supinskaya Glashchenko / Shutterstock.com
7. Make an Online Business Out of Creating Online Courses
If you have specialized knowledge, use it to create an online course. If you partner with a site like Udemy, you can set your price — between $20 and $200 per course — and keep a portion of the earnings based on whether you drive the traffic to the site or Udemy's advertising attracts the students.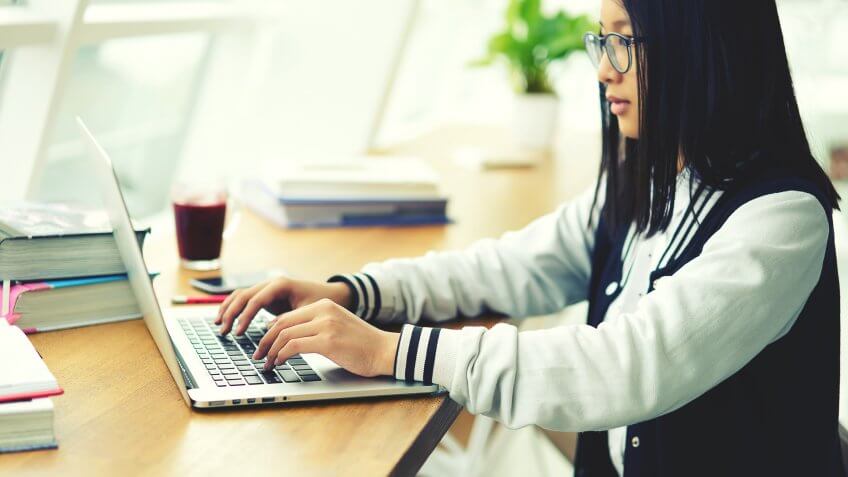 GaudiLab / Shutterstock.com